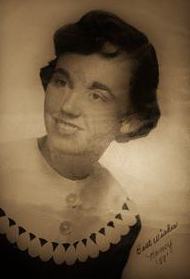 Name: Nancy Gleisinger.
Died: May 16, 2017.
Age at death: 76.
Cause of death: Murder.
Location: Goodyear Heights, Ohio, USA.
Disability: Alzheimer's disease.
Details:
Nancy's son stabbed her to death in front of her husband Earl.
Perpetrator: Michael Gleisinger (Son), pleaded guilty to involuntary manslaughter and failure to provide for a functionally impaired person, sentenced to 4 years in prison.
Source:
Nancy Gleisinger Obituary – Akron, OH
Akron man pleads guilty to stabbing mother to death
Akron man pleads guilty to charges stemming from elderly mother's stabbing death
Akron man accused of stabbing, killing mother to be confined in mental health facility
Akron man pleads guilty in stabbing death of mother, prosecutors say
Man sentenced in stabbing death of mom with Alzheimer's
Akron man sentenced in stabbing death of 78-year-old mother