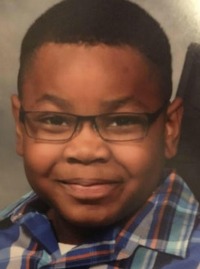 Name: Noah Campbell.
Died: March 24, 2017.
Age at death: 8.
Cause of death: Neglect.
Location: Tulsa, Oklahoma, USA.
Disability: Spinal muscular atrophy.
Details:
Noah's mother left him alone at home with his abusive father, and while she was gone, Noah's father poisoned him with carbon monoxide from the family car. While Noah died, his father sat in the car, drinking and doing drugs, with the engine running and the door to the house open. The carbon monoxide seeped into the room where his father had left him, and Noah died of carbon monoxide poisoning.
Perpetrator: Noel Cruz (Father), convicted of second-degree murder and possession of methamphetamines; Zaneta Campbell (Mother), charged with permitting child neglect.
Source:
Oklahoma father charged in son's carbon monoxide death
Oklahoma couple arrested following 8-year-old's carbon monoxide death
Tulsa parents charged in disabled child's death after carbon monoxide poisoning
Tulsa man charged in son's carbon monoxide death
Father charged with murder in carbon monoxide death of disabled son
Parents To Stand Trial In CO Death Of Disabled Tulsa Boy
Tulsa Parents Set For Trial In Disabled Son's Death
Jury finds Tulsa man guilty of killing disabled son with carbon monoxide
Tulsa Father Convicted In Disabled Son's Carbon Monoxide Death