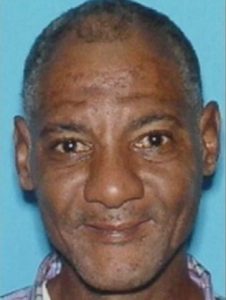 Name: Pernell Robinson.
Died: July 15, 2017.
Age at death: 49.
Cause of death: Fatal abuse.
Location: Daytona beach, Florida, USA.
Disability: Schizophrenia, bipolar disorder.
Details:
Pernell had been subjected to abuse by his caregiver for years. Hospitalized for his injuries, he told police that his caregiver had beaten him, but later retracted his statement and went back to live with her. Eventually, she took out a life insurance policy on him and beat him to death.
Perpetrator: Diane Reid (Caregiver), convicted of second-degree murder and neglect of a disabled adult, sentenced to life.
Source:
Disgusting Woman TORTURED a DISABLED!!! Man To Death for NO REASON!!!
Daytona caregiver gets life for killing man for insurance payout
Daytona woman found guilty of killing disabled man for insurance money
Police: Disabled man's death 'suspicious'
Police: Death of Daytona Beach man, 49, ruled homicide
Daytona man's death a homicide; police offer $5,000 reward
Caretaker responsible for mid-July death of Daytona Beach man, police say
Caregiver charged in murder of Daytona Beach man