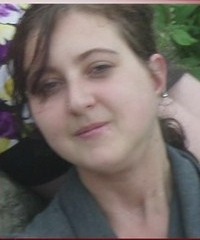 Name: Rachele Tyburski.
Died: March 15, 2015.
Age at death: 26.
Cause of death: Murder.
Location: Lakewood, Ohio, USA.
Disability: Bipolar disorder.
Details:
Rachele was suffocated to death by her mother; then her sister took her body and dumped it in a field.
She had a four-year-old son.
Perpetrator: Janet Tyburski (Mother), convicted of murder, sentenced to 19 years to life; Hannah Tyburski (Sister), charged with obstruction of justice and abuse of a corpse.
Source:
Body found in North Ridgeville identified as Lakewood woman Rachele Tyburski
Rachele Tyburski's grandmother describes slain woman as sweet but prone to fits of violence
Mom accused of murder wants plea deal; prosecution says old deal gone
Ohio Mom Who Killed Adult Daughter and Dumped Her Body in Field Gets 19 Years to Life