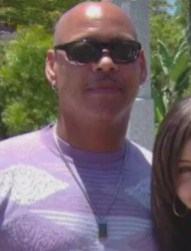 Name: Ruben Johnson.
Died: May 30, 2012.
Age at death: 56.
Cause of death: Multiple murder.
Location: San Carlos, California, USA.
Disability: Prostate cancer.
Details:
Soon after his diagnosis of prostate cancer, Ruben Johnson was shot to death by his wife. She also shot their daughter, fourteen-year-old Aaliyah.
Perpetrator: Regina Renee Johnson (Wife), convicted of two counts of second-degree murder.
Source:
DA: San Carlos mother 'ambushed' and 'executed' husband, teenage daughter
Woman Accused of Ambushing Husband and Teen Daughter in Fatal Slayings — Though Defense Says It's More Complicated
Woman Accused of Fatally Shooting Teen Daughter, Husband, to Stand Trial
Mom: I killed husband after he shot daughter
Woman ordered tried in death of husband, daughter
San Carlos Woman Convicted of Murder for Shooting Daughter, Husband
Mom Convicted of Slaying Daughter, Husband in Double Killing