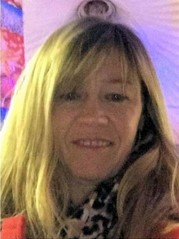 Name: Ruth Brown.
Died: April 11, 2020.
Age at death: 52.
Cause of death: Bludgeoned.
Location: Bognor, England, UK.
Disability: COPD, chronic back pain.
Details:
Ruth died after being bludgeoned with a plastic tray. Her partner sent a text message to his brother reading, in part, "…I've killed Ruth," and told police that he didn't remember killing her because he had been drunk, but that he must have killed her, because "nobody else could have done it."
Ruth was "the centre of [her] family", an outgoing woman who could talk on the phone for hours. She volunteered for MIND and other mental health charities. Her family is raising money for a memorial plaque.
Case Status:
Wayne Morris (Partner), convicted of murder, sentenced to 17 years to life.
Source:
Man given life imprisonment for murder of Ruth Brown in Bognor
'S***, what have I done, I panicked' claims man accused over lockdown murder
'Man bludgeoned partner to death with plastic tray after lockdown row'
Man accused claims he 'panicked' when he found partner's body
Scots woman 'killed by partner' as he 'couldn't storm out house' due to lockdown
Memorial plaque fundraiser launched for much-loved mother killed in Bognor Regis
Memorial garden for my mum, organized by Lauren Brown