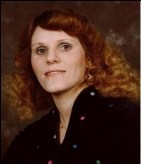 Name: Shirley Williamson.
Died: August 26, 2017.
Age at death: 65.
Cause of death: Murder.
Location: Powell, Wyoming, USA.
Disability: Blind; mental illness.
Details:
Shirley Williamson was shot by her husband because her mental illness had been getting worse.
Her son reported that she had recently told him, "If I die, it will be someone else who did it."
Perpetrator: David Williamson (Husband), charged with second-degree murder; pleaded guilty to voluntary manslaughter, sentenced to 18-20 years.
Source:
Powell man serving time for killings asks for shorter sentence
Details Emerge in Powell Homicide
Williamson's bond set at $700,000
Powell man charged in wife's murder
Powell man arrested on suspicion of murdering wife
Bond set at $700,000 for Powell man charged with wife's murder
Powell man charged with murder after allegedly telling 911 operator 'wife is dead, send the cops'
Authorities: Husband says he killed wife over mental issues
For killing wife, Powell man receives 18- to 20-year sentence
Powell man gets 18-20 for killing wife