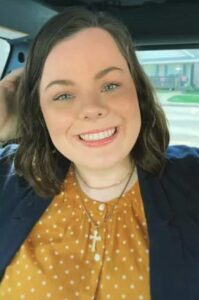 Name: Summer Knight Tatum.
Died: October 18, 2021.
Age at death: 26.
Cause of death: Gunshot.
Location: Prattville, Alabama, USA.
Disability: Cerebral palsy.
Details:
Summer's husband allegedly shot her twice in the head. Prosecutors say he was angry because she had discovered he was having an affair. Rushed to the hospital in critical condition, Summer–who was five months pregnant–died soon afterwards. Her baby, a boy named Everett, was delivered dangerously premature and lived only a few hours.
Case Status:
Hunter James Tatum (Husband), charged with murder.
Sources:
Alabama Man Indicted In Fatal Shooting Of Disabled Wife, Unborn Child Over Video Game Console
Prosecutor says text affair led to days of fighting, shooting deaths of pregnant woman, unborn son
Prosecutor: Man shot pregnant wife twice in head after she discovered affair