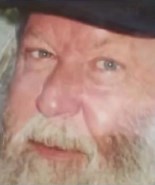 Name: Thomas Hayden.
Died: January 18, 2012.
Age at death: 62.
Cause of death: Gunshot likely (Body not found).
Location: Dover Township, Pennsylvania, USA.
Disability: ALS.
Details:
Thomas disappeared and his wife tried to make it look like he was still alive. Years later, some of his blood and tissue was found, enough to make it clear that he was dead. His wife was arrested for murdering him.
Case status:
Virginia Hayden (Wife), charged with criminal homicide and forgery.
Source:
Woman accused of killing husband, still missing, appears in York County court
Scalp, hair found in bag in 2011 leads to homicide charges against 67-year-old woman
Mystery starts to unravel 5+ years after bloody bag of skin and hair found in York County
A human scalp found in a FoodSaver bag baffled police. Now, a grandmother has been charged with murder.