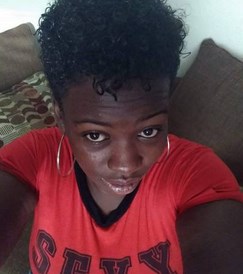 Name: Vanessa Mayfield.
Died: August 17, 2019.
Age at death: 31.
Cause of death: Murder.
Location: Fort Worth, Texas, USA.
Disability: Unspecified, likely developmental disability or mental illness.
Details:
Vanessa was experiencing homelessness and was known among the homeless community in Fort Worth for her honesty, stubbornness, wild hair, and hearty laugh. She was the mother of a new baby.
Her fiance had a job at a restaurant and she hoped he'd be able to provide for her. Instead, he assaulted and killed her.
Perpetrator: Jared Seavey (Fiance), arrested.
Source:
Suspect in homeless woman's murder was fiance who claimed to be 'out of town,' friend says
Woman found dead on stairwell outside a Fort Worth church; 21-year-old man arrested