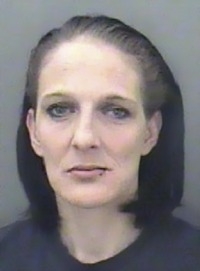 Name: Victoria Cherry.
Died: January 15, 2017 (Body Found); missing October 2015.
Age at death: 44.
Cause of death: Murder.
Location: Bolton, Manchester, England, UK.
Disability: Epilepsy, depression, drug abuse.
Details:
Vicky's boyfriend claimed she had moved away and stole her benefits for some time. Her body was found fifteen months later, stuffed into a cupboard. It was impossible to tell exactly how she had died, but damage to her neck implied Vicky had probably been strangled.
Perpetrator: Andrew Reade (Boyfriend), pleaded guilty to obstruction of justice and preventing a lawful burial, sentenced to 4 years, 4 months.
Source:
Man jailed for hiding girlfriend's body in cupboard for more than a year
Victoria Cherry: Man arrested on suspicion of murder after police find body
Tributes to mum found dead at flat
Tributes paid to Preston woman Victoria Cherry
Police searching for missing woman Victoria Cherry for over a year find body in Bolton house
Man hid body of dead girlfriend in airing cupboard for 15 months
Man, 43, hid his dead girlfriend's body in his airing cupboard for 15 months
Vicky Cherry death: Boyfriend jailed over airing cupboard body