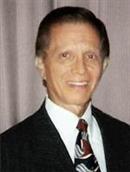 Name: Vincent Apilado.
Died: November 28, 2015.
Age at death: 79.
Cause of death: Gunshot.
Location: El Paso, Texas, USA.
Disability: Parkinson's disease, dementia.
Details:
Vincent was shot and killed by his son, who had a history of violence against both his parents.
Vincent loved music and was a talented violinist; he played racquetball and was a devout Catholic. He worked as a college professor at Arizona State and chair of finance and real estate at the University of Texas.
Case status:
Steven Apilado (Son), convicted of murder, sentenced to 80 years.
Source:
Man sentenced to 80 years for the murder of his father
Dr. Vincent Paul Apilado's Obituary
Documents: Killing suspect had attacked parents
Mother asks not to 'make her son out to be monster' after allegedly killing father
Neighbors shocked after alleged murder in east El Paso
Father murdered in Far East El Paso