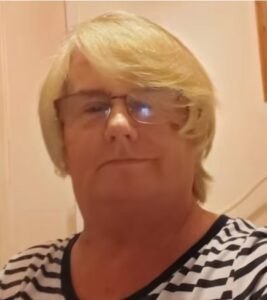 Name: Wendy Cole.
Died: May 11, 2021.
Age at death: 70.
Cause of death: Stabbed.
Location: March, Cambridgeshire, England, UK.
Disability: Unspecified; used mobility scooter.
Details:
Wendy's son stabbed her to death.
Wendy was a friendly woman who could often be seen at the shops on her mobility scooter.
Case Status:
John Cole (Son), found guilty of murder, sentenced to 11 years to life.
Sources:
Life sentence for Cambs man who stabbed mum to death
Man who murdered his mum as he struggled to look after her is sentenced to life in prison
Man arrested after elderly disabled woman 'murdered' at home
Elderly disabled woman found dead in bungalow as man, 35, arrested over murder
Carer son Googled about slitting mum's throat days before murdering her