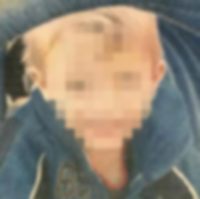 Name Unknown.
Died: March 26, 2015.
Age at death: 5.
Cause of death: Drug overdose.
Location: Sydney, New South Wales, Australia.
Disability: Epilepsy, Hepatitis C.
Details:
This young boy had allegedly been abused by his foster family before he died of an overdose of several drugs, including diazepam, morphine, and other opiates.
He had been taken from his birth mother because she used drugs.
Case status:
His foster family is under investigation.
Source:
Five-year-old foster boy had 'toxic drug cocktail' in system at death, reports
Dead five-year-old foster child "had drugs in system"
Five-Year-Old Boy Who Died in Foster Care Had Heroin in His System
Police investigate death of boy, five, in notorious foster home
Boy, five, in foster care died with a cocktail of drugs in his system
Boy, 5, dies under same care as Girl X