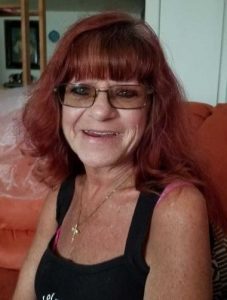 Name: Bonnie Hanks.
Died: August 28, 2018.
Age at death: 52.
Cause of death: Fatal abuse.
Location: Fort Pierce, Florida, USA.
Disability: Multiple sclerosis.
Details:
Bonnie was beaten to death by her boyfriend. He explained the bruises on her body by claiming that she fell down a lot because she had multiple sclerosis.
Bonnie cared about her appearance and never left home without first fixing her hair and doing her make-up. She liked having coffee with friends.
Perpetrator: Jeffrey Yankowski (Boyfriend), charged with first-degree murder.
Source: Bonnie Hanks, beaten to death in St. Lucie County, was a 'good soul'