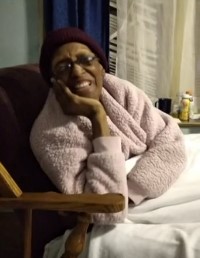 Name: Catherine Jones.
Died: November 21, 2021.
Age at death: 90.
Cause of death: Gunshot.
Location: Buffalo, New York, USA.
Disability: Dementia.
Details:
Catherine lived with her granddaughter. She was found dead in her home, shot in the chest; unregistered guns were found in the house, and her granddaughter was arrested.
Case Status:
Jamien Harris (Granddaughter), pleaded guilty to having an "unregistered illegal weapon", sentenced to 5 years probation. Primary suspect in Catherine's murder.
Sources:
Buffalo Woman Sentenced on Gun Charges While Homicide of Her Grandmother Remains Under Investigation | Erie County District Attorney's Office
90-year-old Buffalo woman killed, granddaughter called 'strong person of interest' in case
Woman arraigned in investigation of fatal shooting of her grandmother in Buffalo
Buffalo Woman Arraigned on Gun Charges as Investigation Continues into the Fatal Shooting of Her Grandmother