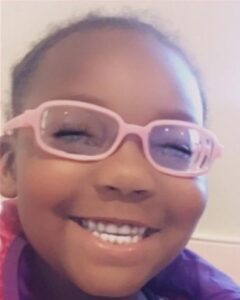 Name: Nicole "Amari" Hall.
Died: November 23, 2021.
Age at death: 8.
Cause of death: Unspecified homicide.
Location: Gwinnett County, Georgia, USA.
Disability: Autism.
Details:
Amari went missing from a hotel where her family had been staying. Several days later, she was found dead in the woods fifteen miles away, the victim of a homicide. Police who questioned her mother and her mother's partner say their statements were inconsistent and untruthful; the two were arrested on suspicion of having caused Amari's death.
Amari's siblings, age 5 and 6, were removed from the home.
Case Status:
Brittnay Hall (Mother), charged with murder, child cruelty, concealing a death, and filing a false police report.
Celeste Owen (Mother's partner), charged with murder and child cruelty.
Sources:
Autism Memorial: Nicole Hall
Georgia Couple Charged In 8-Year-Old Autistic Black Girl's Death
Mom Reported Autistic Daughter, 8, Missing After Beating Child To Death, Dumping Victim's Remains In Trash Bag
Cops Say Autistic 8-Year-Old Was Beaten by Mom, Discarded in Trash Bag
Woman Who Claimed 8-Year-Old Autistic Daughter Was Missing Has Been Arrested. Her Partner Has Been Charged with Murder.
Autistic girl, 8, found dead as mom arrested & partner to be charged with murder
Missing 8-year-old Gwinnett County girl found dead, mother charged with murder, police say
Police find body of missing 8-year-old, mother's partner to be charged with murder
'Missing' Autistic 8-Year-Old Was Actually Murdered, Police Say