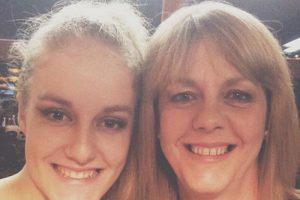 Name: Charlotte Hart.
Age at death: 19.
Disability: Depression.
Name: Claire Hart.
Age at death: 50.
Disability: Multiple sclerosis, ovarian cancer survivor.
Died: July 19, 2016.
Cause of death: Multiple murder-suicide.
Location: Spalding, England, UK.
Details:
Claire, her daughter Charlotte, and her two sons were trapped in an abusive household. The two young men tried to protect their mother and sister and finally managed to rent a small house for them.
But soon after they moved out, Claire and her daughter Charlotte were shot dead by her husband, who then killed himself.
Claire kept a vegetable garden in which she grew some of the family's food. Both women were animal-lovers who especially loved dogs. Charlotte liked to ride horses and volunteered to help the elderly; her favorite video game was Call of Duty.
Perpetrator: Lance Hart (Claire's husband, Charlotte's father).
Source:
Murder was final act of abuse and control
'He was a tyrant': man opens up on father who killed mother and sister
Memorial to Claire & Charlotte Hart.
'We didn't recognise that he was dangerous': our father killed our mother and sister