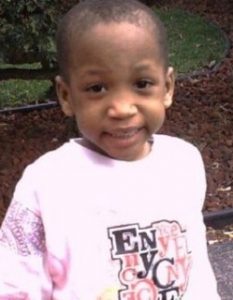 Name: Davarion Davis.
Died: May 4, 2017.
Age at death: 12.
Cause of death: Infection secondary to kidney disease.
Location: Gary, Indiana, USA.
Disability: Nephrotic syndrome.
Details:
Davarion's nephrotic syndrome, a kidney disease, should have been easily treatable with medication; but his mother neglected his medical care, often forgetting to give him medication and eventually taking him off medication entirely. He died of an infection related to his untreated nephrotic syndrome.
Case status:
Teisha Ellis (Mother), pleaded guilty to neglect of a dependent causing bodily injury, sentenced to 3 years on work release.
Source:
Gary mother faces felony neglect charges after son's death due to kidney disorder complications
Support Lil D Homegoing Service organized by Stompdown Laydii
Mother sentenced to 3 years in work release for child's death from chronic medical condition