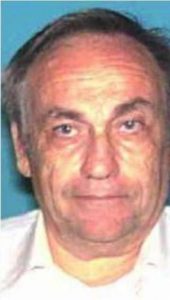 Name: Rollis Nobel Bowman.
Died: May 4, 2017.
Age at death: 76.
Cause of death: Neglect.
Location: Newnan, Georgia, USA.
Disability: Frail elder.
Details:
Rollis lived with a young couple who served as his caregivers. However, they neglected him and did not get him the medical care he needed. He died from a combination of starvation, dehydration, and pneumonia.
Rollis had a college degree in theology.
Perpetrator: Jonathan Lee Barber and Tiffany Dawn Fountain (Housemates; caregivers).
Source:
'Caretaker' couple facing murder charges in death of elderly man
Rollis Nobel Bowman