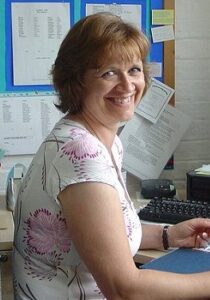 Name: Diane Stewart.
Died: June 25, 2010.
Age at death: 47.
Cause of death: Suspicious death.
Location: Bassingbourn, England, UK.
Disability: Epilepsy.
Details:
Diane's husband allegedly killed her and claimed she had died of epilepsy. He was not suspected of murder until he also killed his non-disabled second wife, Helen Bailey, and was convicted of her murder.
Case status:
Ian Stewart (Husband), charged with murder; also convicted of second wife's murder and sentenced to 34 years.
Source:
Boyfriend convicted of murdering Helen Bailey charged with new murder
Boyfriend convicted of murdering Helen Bailey charged with first wife's murder
Man arrested on suspicion of murder over death of convicted killer's wife
Killer of author Helen Bailey 'held over death of first wife'
Police quiz man over death of his wife who died suddenly in 2010
Killer Of Author Helen Bailey 'Arrested Over Death Of Wife In 2010'
Killer of children's author Helen Bailey 'quizzed over death of first wife'
Man who murdered children's author, Helen Bailey, is charged with killing his wife six years earlier