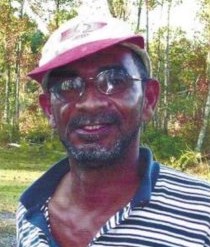 Name: Dwight Carrington Ridley Sr.
Died: January 11, 2016.
Age at death: 59.
Cause of death: Murder.
Location: Carson, Virginia, USA.
Disability: Unspecified; wheelchair user.
Details:
Dwight was stabbed to death by his nephew over a property dispute about the family farm.
He was an Army veteran who had three children and twelve grandchildren.
Perpetrator: Daryl Ridley (Nephew), charged with second-degree murder, found incompetent to stand trial.
Source:
Mental Health and Murder: Why man with 'emotional demons' walked free
Obituary for Dwight Carrington Ridley, Sr. – PETERSBURG, VA
Why man accused of killing uncle over family farm won't stand trial
Stabbing victim arrives at hospital, later deemed homicide suspect in Dinwiddie County
Arrest made in fatal Dinwiddie homicide, stabbing