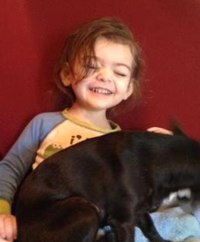 Name: Harmony Carsey.
Died: January 8, 2016.
Age at death: 2.
Cause of death: Abuse.
Location: New Straitsville, Ohio, USA.
Disability: Undiagnosed mental illness or developmental disability (Head-banging; atypical behavior).
Details:
Crystal's autopsy report stated that she died of a brain hemorrhage, and that she was underweight and dehydrated. Her mother denies abusing her, and says instead that Harmony had "mental health problems" and hurt herself by banging her head.
Perpetrator: Crystal Reed (mother), under investigation. Previous child neglect charge.