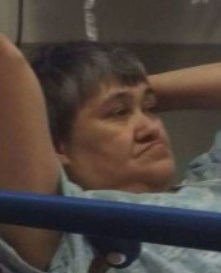 Name: Elba Enid Monroig.
Died: October 27, 2017.
Age at death: 61.
Cause of death: Murder.
Location: Philadelphia, Pennsylvania, USA.
Disability: Visually impaired, wheelchair user.
Details:
Elba's housemate and caregiver bludgeoned her to death with a hammer and hid her body in the basement. She had given him a place to stay after he got out of jail.
Perpetrator: Eric Mackey (Housemate, caregiver), convicted of first-degree murder, sentenced to life in prison.
Source:
Trial begins for man accused of beating woman in wheelchair to death
Philly man convicted for beating woman in wheelchair to death, hiding her body
Elba Enid Monroig