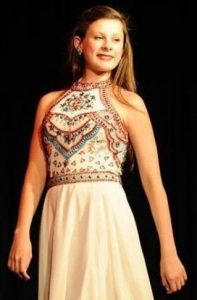 Name: Emily Ikue-Rose Hampshire.
Died: November 3, 2018.
Age at death: 14.
Cause of death: Medical neglect.
Location: Alton, Illinois, USA.
Disability: Type I diabetes.
Details:
When Emily was diagnosed with diabetes, her mother concealed the diagnosis and neglected to treat her. Emily died of diabetic ketoacidosis, and her mother only called the paramedics after her heart stopped.
Emily was an outgoing girl who "never met a stranger". She was a cheerleader, a dancer, a singer, and an actor. She played volleyball and competed in local beauty contests and talent shows. At school, she was a good student who focused on reading and writing.
Perpetrator: Amber L. Hampshire (Mother), charged with involuntary manslaughter.
Source:
Teenager's Death Is a Reminder of How Critical It Is for Parents to Support Chronically Ill Kids
Alton teen died after mother concealed her diabetes, charges allege — 'totally treatable' and 'heartbreaking', says prosecutor
Mother charged with involuntary manslaughter in death of diabetic teen
Emily Ikue-Rose Hampshire of Alton Obituary
Emily Hampshire Fundraiser
Teen died after mother concealed diabetes, charges claim
Mother Allegedly Hid Daughter's Diabetes Diagnosis, Leading to the Girl's Death
Mother Charged With Manslaughter After Daughter Dies From Lack of Diabetes Treatment
Mother charged with involuntary manslaughter for daughter's death after concealing girl's diabetes
A Woman Was Arrested For Allegedly Not Treating Her Daughter's Diabetes And Letting Her Die
Girl that Died from Diabetes Saw a Chiropractor Instead of a Doctor