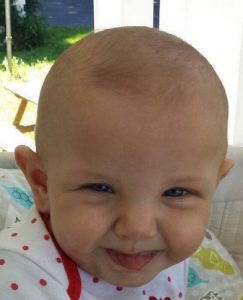 Name: Faith Wilson.
Died: November 11, 2016.
Age at death: 10 months.
Cause of death: Fatal abuse.
Location: Clay, New York, USA.
Disability: Congenital heart disease.
Details:
Ten-month-old Faith was killed by her father when he struck her head deliberately against the changing table. He and his wife waited a day before taking her to the hospital. She died of head injuries.
Perpetrator: Brian Wilson (Father), charged with manslaughter; Stephanie Heppler (Mother), charged with endangering the welfare of a child.
Source:
Clay dad: I killed disabled daughter by shaking and hitting her head on changing table
Clay dad charged with manslaughter in baby's death, mother faces lesser charge
Deputies: 9-month-old girl, allegedly injured by Clay father, has died