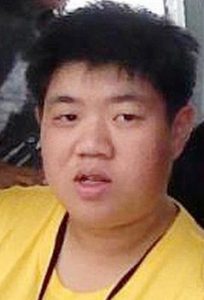 Name: Hui Yee Tang.
Died: August 20, 2017.
Age at death: 27.
Cause of death: Murder-suicide.
Location: Pasir Ris Street, Singapore.
Disability: Autism, intellectual disability.
Details:
Ms. Tang lived with her father, mother, and two siblings. She liked to play with water, and would stand under the shower for hours at a time. Neighbors remember her as "a pleasant, quiet girl". She was enrolled in a program at the Movement for the Intellectually Disabled of Singapore (MINDS).
Ms. Tang's father stabbed her to death before committing suicide. He was "worried about her future".
Perpetrator: Soh Ha Tang (Father).
Source:
Pasir Ris double deaths: 'Depressed' father was worried about future of autistic daughter
Father fatally stabbed intellectually disabled daughter, jumped to his death: Coroner's inquiry
Pasir Ris double deaths: Man who killed daughter had history of mental problems
Pasir Ris deaths: In life as in death, father and daughter were inseparable
Pasir Ris double deaths: Neighbours describe father and daughter as 'loving'