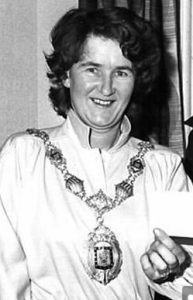 Name: Janette Dunbavand.
Died: March 22, 2019.
Age at death: 81.
Cause of death: Murder-suicide.
Location: Northchurch, Berkhamsted, Hertfordshire, England, UK.
Disability: Dementia.
Details:
Janette was shot by her husband in a murder-suicide.
Janette lived in the same house for her whole life. She served as town mayor from 1994-1995 and had two children.
Perpetrator: John Dunbavand (Husband).
Source:
The tragic letter dad wrote to children before he killed himself and his wife
Man who shot wife 'could not bear her suffering'
Husband left heartbreaking note before shooting his wife
Former councillor, 81, may have shot his wife and then himself
Burglars break into home of dead couple just days after 'murder suicide'