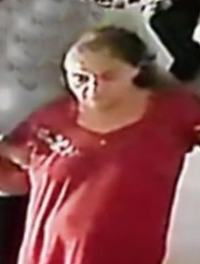 Name: Jayashreeben Nathwani.
Died: September 27, 2017.
Age at death: 64.
Cause of death: Fall injuries.
Location: Rajkot, Gujarat, India.
Disability: Mobility impaired due to stroke.
Details:
Jayashree had been bedbound for two months after a stroke. Her son, who cared for her, grew tired of doing so. He took her to the roof terrace of their building and threw her off, trying to pass it off as a suicide. But someone sent an anonymous letter to the police, urging them to investigate further. Police found a CCTV video which revealed that Jayashree did not have the mobility to get over the railing of the terrace herself, and her son was arrested for murder.
Case status:
Sandeep Nathwani (Son), convicted of murder, sentenced to life.
Source:
Gujarat: Rajkot professor gets life imprisonment for killing mother
Ghastly Murder of an Ailing Mother by Son Caught on Camera (VIDEO)
Shocking! Rajkot Professor Throws Sick Mother Off Terrace, Killing Her
Son allegedly murders mother, throws her off the terrace in Rajkot
ब्रेन हैमरेज के बाद बिस्तर पर थी मां, पीछा छुड़ाने के लिए प्रोफेसर बेटे ने छत से फेंक कर किया मर्डर