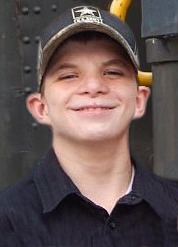 Name: Jeffrey "JR" Franklin.
Died: March 1, 2017.
Age at death: 16.
Cause of death: Murder.
Location: Guilford, New York, USA.
Disability: Deaf; autism; developmental delay; mobility impaired.
Details:
Jeffrey had been adopted when he was about nine or ten years old.
Jeffrey's adoptive parents killed him. Then they burned down their trailer to try to hide the evidence.
Perpetrator: Heather Franklin (Adoptive mother) and Ernest Franklin (Adoptive father), both charged with second-degree murder, arson, and tampering with evidence.
Source:
Parents accused of killing disabled son, burning down house
Sheriff: Teen Slain by Parents Had Disabilities, Was Adopted
NY couple accused of killing son and setting home on fire
Parents accused of killing disabled son, burning home
Parents Allegedly Murdered Adopted, Handicapped Son And Set Fire To Cover it Up
Parents arrested for allegedly killing son, setting fire to cover up crime
Parents accused of murdering disabled son, setting house ablaze
Parents murder disabled son, set him on fire
Upstate NY couple accused of killing adopted son before fire
Couple accused of killing deaf son, lighting house on fire to destroy evidence
'Almost Immediately Red Flags Went Up': Parents of Disabled Boy Killed in Home Fire Charged with Murder
Parents charged in disabled son's death, arson
New York Parents Accused Of Killing 16-Year-Old Adopted, Disabled Son
Couple accused of killing adopted disabled boy before fire
Upstate New York Couple Accused of Killing Adopted Special Needs Son, Setting Fire to Home
Parents of deaf boy allegedly kill him, burn his body — then cash in on death
N.Y. Parents Accused of Murdering Teen Son with Special Needs — Then Burning Their House Down to Cover It Up
Couple accused of arson to hide son's killing
New York parents charged in disabled son's death, arson
Parents charged with murder, arson in death of disabled teen
Parents' alleged murder of adopted son with special needs becomes even more disturbing
Adoptive Parents Killed Special Needs Son In Plot Inspired By 'Manchester By The Sea': DA
Disturbing new details emerge in death of Mount Upton teen
A prosecutor says 'Manchester by the Sea' inspired a couple to kill their special needs son
DA says autopsy shows parents killed son
Couple allegedly inspired by 'Manchester by the Sea' to kill son
Guilford man accused of killing adopted son in court for pre-trial hearing
JR's last chance: Autistic boy's search for a real home ends in grisly death
Trial date set for dad accused of killing autistic son, burning down Southern Tier home
Ernest Franklin files complaints against authorities, public defenders