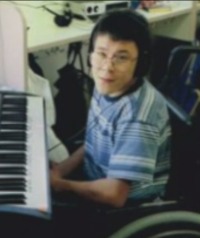 Name: Nicholas Dean.
Died: March 1, 2017.
Age at death: 31.
Cause of death: Murder.
Location: Bakersfield, California, USA.
Disability: Cerebral palsy.
Details:
Nicholas was drugged, then strangled to death while he was home alone with his adoptive sister and her boyfriend.
He is the second homicide victim in his family. His older brother Jonathan was murdered by their adoptive father in 2014.
Perpetrator: Jessica Dean (Adoptive sister), Michael Hernandez (Sister's boyfriend), under investigation.
Source:
Man who took plea deal in alleged murder-for-hire of adopted son has been released from prison
Eyewitness News tip line prompts murder investigation
Homicide claims second brother in troubled adoptive family
The death of a disabled man is being investigated as a homicide
Charges refiled against defendant in Jonathan Dean murder
Homicide of disabled man still under review by DA's office, nearly two years later