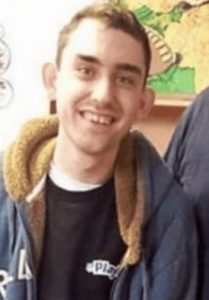 Name: Joel "Bubby" Parks.
Died: September 22, 2019.
Age at death: 30.
Cause of death: Medication overdose.
Location: Bradenton, Florida, USA.
Disability: Autism, developmental delay from injury as an infant.
Details:
Joel took part in an Easter Seals day program. He played baseball on the Miracle League and was called "Home Run Joel" for his love of the sport.
Joel lived in a group home most of the week, but visited his grandmother on the weekends. His family called him "Bubby". Although his grandmother told police she thought no one would care for him after she died, Joel's mother and sister both say they were perfectly willing to step in; in fact, his sister was visiting when he died. Had that failed, Joel had state funding set aside to ensure his care continued if his grandmother died.
Joel's grandmother allegedly killed him with an overdose of medication.
Case status:
Lillian Parks (Grandmother), charged with second-degree murder.
Source:
Florida Woman Charged With Killing Disabled Grandson By Drug Overdose
Bradenton woman wanted disabled grandson with her in heaven. She 'put him to sleep,' cops say
Police: Bradenton woman purposely gave grandson drugs to overdose, charged with second-degree murder
Family speaks out after police say Bradenton man with disabilities was murdered by grandmother
Family speaks out after 87-year-old grandma is accused of killing autistic grandson
87-Year-Old Killed Her Disabled Grandson With Overdose, Police Say – The New York Times
Not A Unique Case: 87-Year-Old Murdered Disabled Grandson With Overdose
Miracle League baseball community mourns one of its own
Warrant charges woman with killing disabled grandson. There is a lot police don't know
Grandmother admits to killing disabled grandson with drug overdose: cops
Florida woman says she killed disabled grandson by overdose, fearing no one would care for him after she died
87-year-old Florida grandma overdoses disabled grandson fearing no one would care for him after she dies
Bradenton grandmother accused of killing disabled grandson, fearing no one would care for him after she died
Family questions grandmother's supposed motive for overdosing grandson