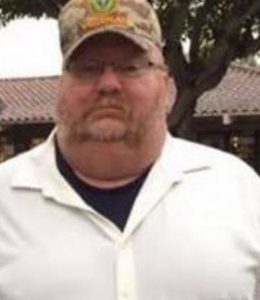 Name: John Matthew Likeness.
Died: December 30, 2018.
Age at death: 54.
Cause of death: Murder.
Location: Menomonie, Wisconsin, USA.
Disability: Mobility impaired; disabled veteran.
Details:
John's roommate killed him by shooting him with a crossbow and cutting him with a knife. His roommate claimed that he felt sorry for him and wanted to "put him out of his misery".
John was an Army veteran who had served in the military for 10 years. He enjoyed traveling by train, accompanied by his dog Sienna.
Perpetrator: Richard Seehaver (Roommate), charged with murder.
Source:
Charge: Western Wisconsin roommate kills disabled Army vet with arrow to the chest
Charges: Wisconsin man kills roommate with crossbow, butcher knife
1 dead, 1 arrested after man dies in Menomonie