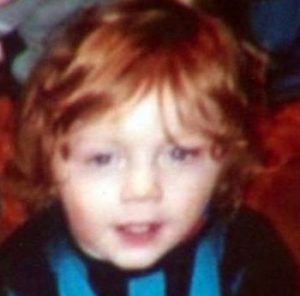 Name: Kayden McGuinness.
Died: September 17, 2017.
Age at death: 3.
Cause of death: Fatal abuse.
Location: Londonderry, Northern Ireland, UK.
Disability: Autism (Suspected).
Details:
Kayden's mother had left Kayden in the care of her partner while she went to visit her friends. The man abused Kayden, hitting him in the head repeatedly; Kayden died of a massive head injury.
Kayden's mother remembers him as "just a wee boy who loved playing and loved life." He was being evaluated for autism when he died.
Perpetrator: Liam Whoriskey (Mother's fiance), convicted of manslaughter and cruelty to a child, sentenced to 15 years, half in prison and half in the community.
Source:
The tragic death of toddler Kayden McGuinness
Liam Whoriskey jailed for killing toddler
Liam Whoriskey jailed over death of little Kayden McGuinness (3) in Derry flat
Man jailed over death of three-year-old in his care
Man jailed for 15 years after three-year-old boy died following severe 'battering'