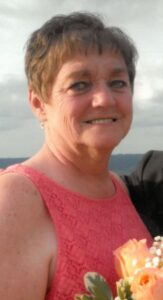 Name: Klara Eugenie Wright.
Died: July 10, 2020.
Age at death: 72.
Cause of death: Stabbing.
Location: Dakota, Minnesota, USA.
Disability: Dementia.
Details:
Klara's husband called emergency services and told them that he had stabbed her to death. He claimed he "could not watch her suffer".
Klara liked computer games and Bingo.
Case status:
Joseph Bailly Wright (Husband), pleaded guilty to second-degree murder, sentenced to 10 years 8 months.
Source:
80-year-old man sentenced for killing his wife in Winona County
Dakota man faces 2nd Degree murder charge
Dakota man charged with wife's murder could "not watch her suffer," complaint reveals
Dakota man accused of wife's murder extradited back to Winona County
Criminal Complaint: Dakota man facing 40 years in prison for reportedly killing wife with dementia
Klara E. Wright Obituary, August 6, 1947 – July 10, 2020