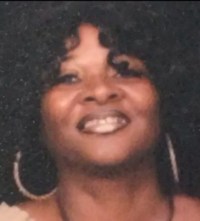 Name: Lena "Elaine" Smith.
Died: January 2, 2014.
Age at death: 45.
Cause of death: Murder.
Location: Norfolk, Virginia, USA.
Disability: Schizophrenia.
Details:
When Lena's boyfriend stabbed her to death, he claimed he had done it in self-defense because she had schizophrenia and was violent. Lena did have schizophrenia–but she had been stabbed six times in the back, and the jury didn't buy his self-defense claim.
Perpetrator: Ulysses Jay James (Ex-boyfriend), convicted of second-degree murder, sentenced to 31 years.
Source:
Man who stabbed his ex-girlfriend to death in Norfolk gets 31 years
Police make arrest in stabbing death of Norfolk mother
Norfolk man stabbed his girlfriend in self-defense, lawyer argues as murder trial opens