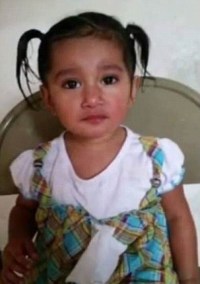 Name: Leslie Ramirez.
Died: August 29, 2016.
Age at death: 3.
Cause of death: Neglect.
Location: Durham, North Carolina, USA.
Disability: Autism.
Details:
Leslie's mother left her in the family van at 3 p.m. on a summer day. At 7 p.m., Leslie's father returned home to find her still in the van four hours later. She was dead.
Perpetrator: Rene Ramirez (Mother), charged with involuntary manslaughter and felony child abuse/neglect.
Source:
Mother of autistic girl found dead in a hot van insists it was an accident
Mother charged in death of 3-year-old daughter in Durham