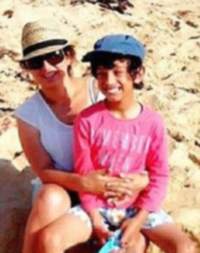 Name: Liam Milne.
Age at death: 11.
Disability: Fragile X, autism spectrum disorder.
Name: Susana Estevez Castillo.
Age at death: 39.
Disability: None. Susana was a Fragile X carrier and was 6 months pregnant with a boy.
Died: February 1, 2015.
Cause of death: Multiple murder-suicide.
Location: Sydney, Australia.
Details:
Liam and his brother Ben both had Fragile X, and their mother Susana was six months pregnant with another boy. Their father, who feared that the boys would not be able to cope with their disabilities, bundled his whole family into the car and crashed it into a tree at 90 miles an hour.
Only seven-year-old Ben survived the crash, though he was severely injured. Ben is now living with his aunt, who says he is doing well.
Perpetrator: Darren John Milne (Father).
Source:
Darren John Milne who killed his pregnant wife and son in a car crash had set up bombs
Double murder-suicide driver planted bombs in engine bay
Horror crash mum Susana Milne was pregnant with third child
NSW coroner criticises dead father after horror car crash