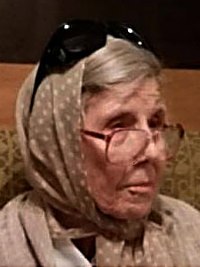 Name: Margaret "Peggy" Sinclair.
Died: June 18, 2016; body found June 21, 2016.
Age at death: 85.
Cause of death: Murder.
Location: Lake Frederick, Virginia, USA.
Disability: Dementia.
Details:
Peggy was beaten to death with a hammer and dismembered by her caregiver.
Perpetrator: Frances Charlene Moss Hopkins (Unlicensed caregiver, unrelated), pleaded no contest to second-degree murder, sentenced to 20 years.
Source:
Police say 85 year old Peg Sinclair's caregiver has been arrested for murder
Berryville woman charged with first-degree murder
BREAKING: Elderly woman found dead,caregiver arrested for murder
Search ongoing for missing elderly woman
Sentencing for caregiver who killed, dismembered 85-year-old delayed to Tuesday
Moss-Hopkins to serve 20 years in prison for murder of elderly woman