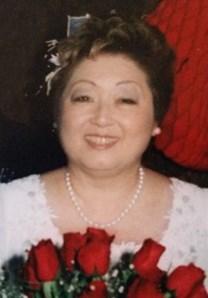 Name: Margaret Machiko Yamaguchi.
Died: September 7, 2015.
Age at death: 61.
Cause of death: Stabbed.
Location: Covina, California, USA.
Disability: Unspecified (Assisted living facility resident).
Details:
Margaret's daughter went to the assisted living center where she was staying and stabbed her to death.
Case status:
Athina Sumi Rivera (Daughter), pleaded guilty to second-degree murder, sentenced to 16 years.
Source: Woman Allegedly Stabs Mother to Death at Assisted Living Facility in Covina
Woman gets 16 year prison sentence for stabbing mother to death at Covina senior living facility
Margaret Yamaguchi Obituary