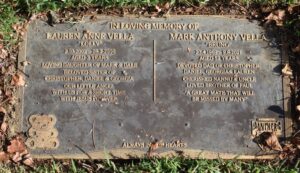 Name: Mark Anthony Vella.
Died: August 9, 2021.
Age at death: 52.
Cause of death: Gunshot.
Location: Murrumbateman, New South Wales, Australia.
Disability: Blind.
Details:
Mark's wife shot him as he slept. Prosecutors at her trial said that she had "gotten tired of" caring for him after 23 years of marriage.
Case Status:
Dale Vella (Wife), convicted of murder.
Sources:
Struggle to understand woman's murder of husband
Woman gave an Oscar-winning performance if she murdered husband, barrister says
Woman who shot blind husband guilty of murder
UPDATED: Wife who shot sleeping husband in head found guilty of murder
Dale Lee Vella committed to trial for alleged murder of Mark Vella in Murrumbateman