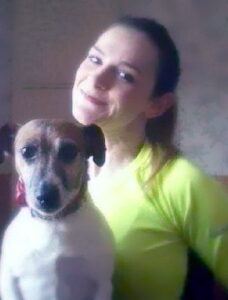 Name: Natasha Wild
Died: November 28, 2016.
Age at death: 23.
Cause of death: Stabbed.
Location: Syke, Rochdale, Manchester, England, UK.
Disability: Cerebral palsy.
Details:
Natasha's boyfriend was possessive and abusive. He hit her and accused her of faking her cerebral palsy. Convinced that she was sleeping with someone else, he stabbed her in the neck, killing her.
She was a third-year student at Liverpool Hope University, working her way through university as a cafeteria worker at the local high school.
Case status:
Lloyd Brackenbury (Boyfriend), convicted of manslaughter on grounds of diminished responsibility and detained in a psychiatric hospital.
Source:
Mum's agony over student stabbed to death by paranoid boyfriend
Student stabbed to death by paranoid boyfriend who thought she was having affair