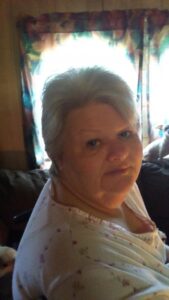 Name: Patricia Gayle Todd.
Died: January 27, 2018.
Age at death: 54.
Cause of death: Stabbed.
Location: Honea Path, South Carolina, USA.
Disability: Unspecified; wheelchair user.
Details:
Patricia was stabbed to death, and police arrested her boyfriend, whom they found at her house covered in blood.
Case status:
Kenneth Shane Yarborough (Boyfriend), convicted of murder, sentenced to 30 years.
Source:
Gayle Todd
Upstate man stabbed girlfriend to death in wheelchair, authorities say
Honea Path man faces murder charge
Deputies arrest man they say stabbed a wheelchair-bound woman to death
Inmate Record