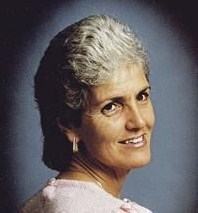 Name: Patricia Way.
Died: November 25, 2018.
Age at death: 76.
Cause of death: Murder.
Location: Waterbury, Connecticut, USA.
Disability: Unspecified; nursing home resident.
Details:
Patricia was strangled by her boyfriend.
She liked sewing and going to the beach, and was a New York Yankees fan. She was a retired unit clerk.
Perpetrator: John Jensen (Boyfriend), charged with murder.
Source:
Man, 81, charged in nursing home death of girlfriend, 76
81-year-old man accused of strangling 76-year-old woman to death at nursing home
Police: 81-year-old man charged with strangling girlfriend, 76, in nursing home
Waterbury nursing home resident strangled to death in domestic attack, warrant shows
Waterbury nursing home homicide suspect said girlfriend 'had to die because she was evil'
Patricia Way
Lawsuit Against Waterbury Nursing Home After 81-Year-Old Allegedly Kills Girlfriend