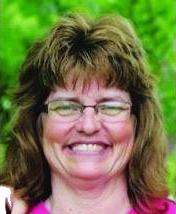 Name: Peggy Schroeder.
Died: July 8, 2017.
Age at death: 53.
Cause of death: Murder.
Location: Morrison, Illinois, USA.
Disability: Deaf.
Details:
Peggy was shot to death by her teenage daughter. Her daughter and her friend then set the house on fire to hide the crime.
She was a faithful churchgoer and avid gardener.
Perpetrator: Anna Schroeder (Adopted daughter), charged with first-degree murder, concealing a homicidal death, and arson; Rachel Helm (daughter's girlfriend), charged with concealing a homicidal death and arson.
Source:
Neighbors react to fire, death investigation of Morrison resident
Community healing begins after Morrison murder
Teen girl asks DEAF mother to cover face before shooting her in the head, enlists friend to cover up murder by setting house on fire, hides gun in cemetery
Teenage girl posts 'love you' after allegedly killing mom
Fundraiser started for Morrison mom's funeral expenses
Anna Schroeder: 5 Fast Facts You Need to Know
Inside the prosecution debate: When kids kill