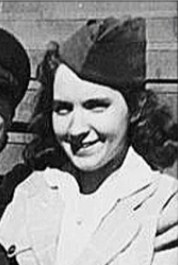 Name: Leona Twiss.
Died: July 9, 2017.
Age at death: 95.
Cause of death: Murder.
Location: Fort Ann, Florida, USA.
Disability: Early dementia, frail elder.
Details:
Not long after Leona's grandson moved into her house to help care for her, he and his wife conspired to kill her; he strangled her with a towel.
Perpetrator: Kevin L. Gonyea (Grandson), pleaded guilty to second-degree murder; Melissa Gonyea (Grandson's wife), pleaded guilty to hindering prosecution and tampering with physical evidence and other charges related to being an accomplice. Gordon Twiss (son) and David Twiss (grandson) are charged with second-degree conspiracy.
Source:
Fort Ann man charged with murder
Fort Ann grandson and his wife charged in death of 95-year-old grandmother
Local police travel to Florida for murder investigation
New York man charged with strangling his 95-year-old grandma
Man accused of killing grandmother, 95
Sheriff's Office: Fort Ann woman found murdered, family members arrested
Murder suspect has new attorney, court date
Fort Ann couple indicted in connection with 95-year-old's killing
Family: Woman in murder case deserves life, too
Videos show woman's implication of husband, others in murder case
Wife of Fort Ann murder suspect pleads guilty
Murder case hearing postponed as subpoena issues debated
Gonyea mulling plea offer in grandmother's murder
Fort Ann murder suspect talks plea deal again
NY man pleads guilty to strangling grandmother, 95
Following death of 95-year-old woman, two more family members charged
Police were suspicious of Twiss relatives at murder scene
Documents claim former guard told of killing inmates
Defense claims defendant is 'immune' in murder case