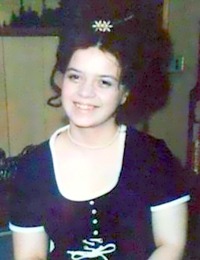 Name: Perleen June Bode.
Died: January 4, 2017.
Age at death: 67.
Cause of death: Murder.
Location: Bremerton, Washington, USA.
Disability: Chronic lung disease, congestive heart failure.
Details:
Perleen was an extrovert who liked cars and spending time with her friends. She was retired from a government job, and had two sons and four grandchildren.
After Perleen's husband died, she found a new boyfriend who became her caretaker. Her boyfriend abused her for a long time until finally killing her; she died of a broken neck from manual strangulation.
Perpetrator: Richard Raul Heller (Boyfriend), charged with second-degree murder; pleaded guilty to second-degree manslaughter.
Source:
Caretaker, boyfriend charged in woman's death from January
Perleen June Bode, 66
Bremerton police arrest man in death of 67-year-old woman
As murder trial started, man accused of killing girlfriend pleaded guilty to manslaughter