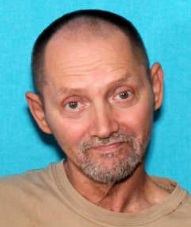 Name: Scott McCallum.
Died: January 6, 2017.
Age at death: 55.
Cause of death: Fatal neglect.
Location: Howard City, Michigan, USA.
Disability: Multiple sclerosis.
Details:
Scott's caregiver left him alone and didn't care for him. He died of neglect, with severe bedsores. She left his body in place for two days before finally calling a funeral home.
Perpetrator: Rebecca Ann Deters (Son's girlfriend), charged with involuntary manslaughter, failure to report a dead body, and attempted removal of a body without medical examiner permission.
Source:
Woman pleads to abusing bedridden man who died in her care
Woman accused of neglecting bedridden man, not reporting his death