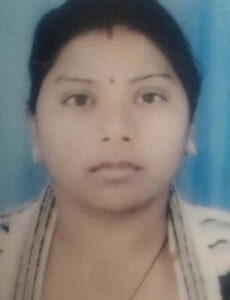 Name: Rajjan Kushwaha.
Died: March 24, 2020.
Age at death: Adult.
Cause of death: Murder.
Location: Kanpur, Uttar Pradesh, India.
Disability: Unspecified.
Details:
Rajjan had been married to her husband because he promised to care for her if he got a dowry. Her husband liked to drink, and one day when he wanted drinking money, he became angry at her that he wasn't getting more dowry money. He beat her to death with a brick.
Perpetrator: Ganesh Kushwaha (Husband), arrested.
Source:
Man murdered his wife with brick for dowry
Divine wife killed by crushing head with stone, herself reported to police