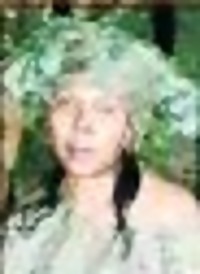 Name: Refilwe Rebecca Monamodi.
Died: March 5, 2017.
Age at death: 54.
Cause of death: Murder.
Location: East Rand, South Africa.
Disability: Hemiparesis due to a car accident.
Details:
Refilwe was murdered by her daughter, who strangled her and threw her into the swimming pool. Her four-year-old grandchild witnessed her death.
After she died, it was revealed that Refilwe had regularly been beaten up by her daughter, but was unable to report the abuse, probably due to fear of victimization or economic dependence.
Before her disability, she had worked as an advocate (that is, a barrister–a type of lawyer).
Perpetrator: Her daughter; arrested, charged with murder.
Source:
Drowning of disabled woman blamed on daughter
Daughter 'kills' disabled mom
Woman Drowns Disabled Mom
Drowning blamed on daughter
Murder accused 'often abused' mom